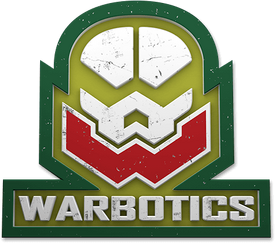 Don't live in fear. Live in GEAR! Warbotics-made warbots and war suits make your life WAR-ry free. Reactor-forged in the radamantium stronghold once called Hyperion, Warbotics is battle-tested and built to last.
Put on a Warbotics warsuit, and even the apocalypse is a breeze. The world is a dangerous place, but even up against the debris storms and constant threat of death both outside and inside Atlas, Warbotics is on your side.
Status
Inactive: Warbotics was defeated in the trust war and no longer exists in game.
Associated Freelancers
Social Media